Video: https://youtu.be/NCJYmDuf2Jg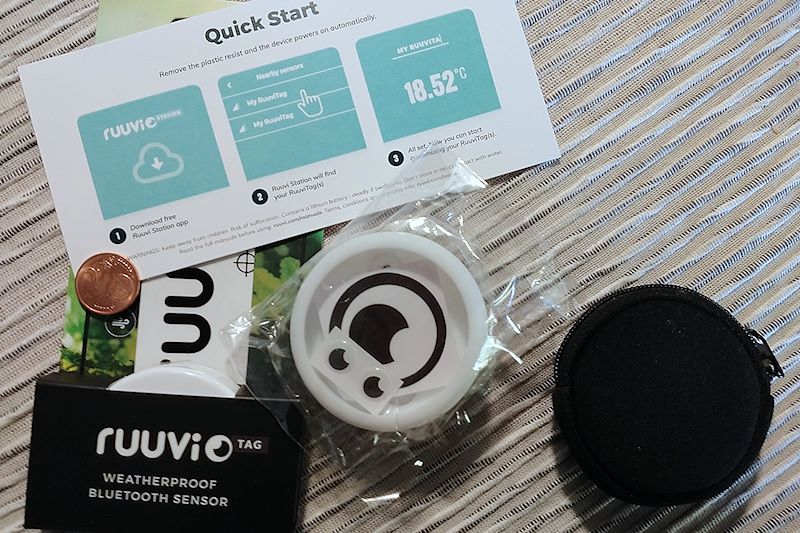 The Ruuvi sensor day is a small, smart sensor device. This allows the following data to be recorded:
temperature
Humidity
Air pressure
3-axis acceleration sensor
waterproof case
Data storage in mobile phone app
Android and iPhone app available
The data is sent to a data terminal at defined time intervals to save energy via Bluetooth Low Energy. This can be a cell phone, for example, where you can view the data. But there is also a gateway with which the data can also be transferred to other systems such as:
SignalK
Grafana
Io tool
Steamr
TTN network
Node Red
and many more services
The Ruuvi Sensor Tag has a large 1000mAh rechargeable battery in the form of a CR2477 battery. This means that data can be recorded for up to 3 years depending on the recording rate, with the data being saved with the current firmware 2.5.9 delivered externally and not in the Ruuvi Sensor Tag. Either the cell phone or a gateway is used to transfer the data to other systems. From the Beta firmware 3.29.3 then the internal storage of the data also works. The case has 2 buttons and two LEDs and measures 52mm in diameter, is 12.5mm thick and weighs 25g. A exact specification is here to find. The Ruuvi Sensor Tag was created as part of a coupon funding campaign and pursues an open strategy of open hardware and open source. Much of the Construction documents are freely available. Various Firmware versions can be downloaded for different applications.
The integration of the sensor tag in SignalK takes place via the signal-ruuvitag-plugin. The corresponding sensor tag can be selected via the plug-in based on its ID and easily assigned to a sensor scheme in SignalK. The received data can then be displayed live in the instrument panel. Long-term evaluations can be carried out with Grafana via the InfluxDB in SignalK.
The Finnish company of the same name Ruuvi is offering the Sensor Tag for 35 euros in over 100 countries.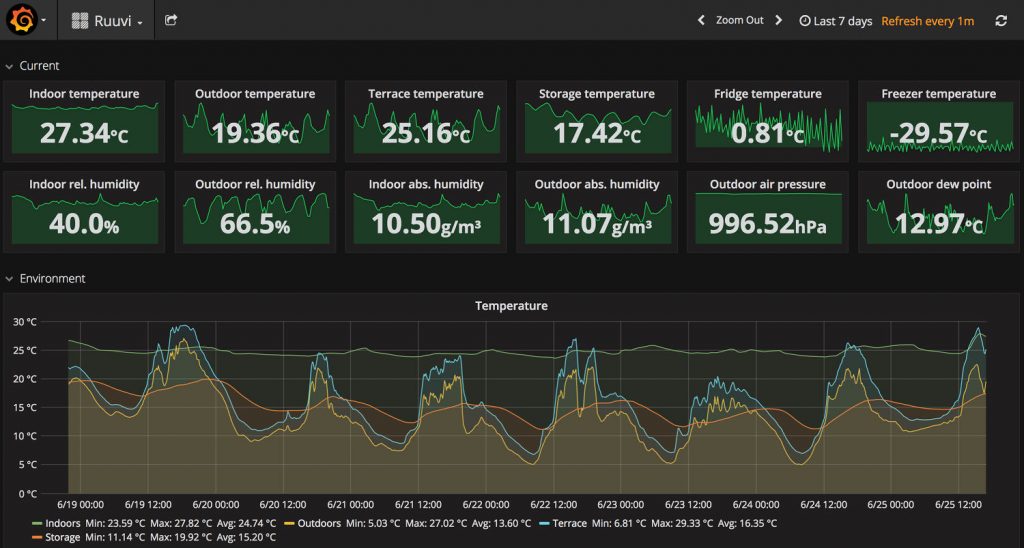 Long-term evaluation with Grafana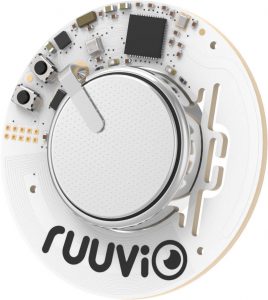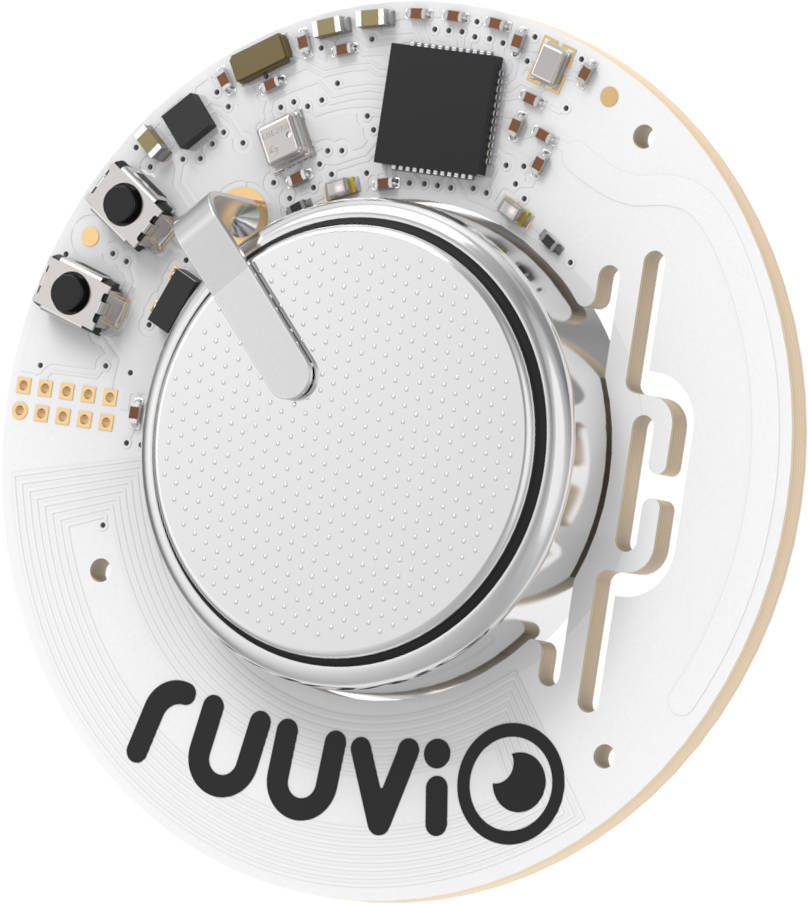 Front Ruuvi Sensor Tag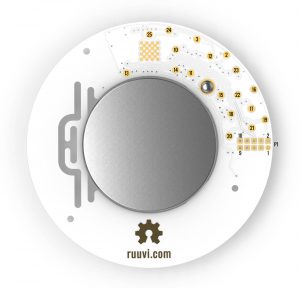 Extension connections of the Ruuvi Sensor Tag on the back
Visualization with Grafana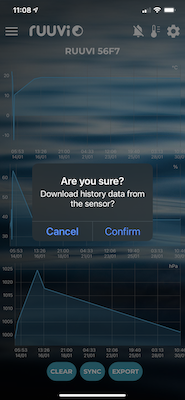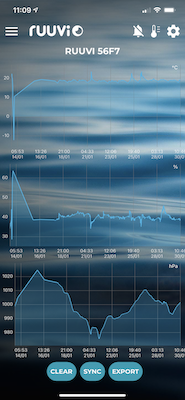 Data display in mobile phone app
Related Links