First of all, a few important notes that you should definitely pay attention to.
The key element on board: signalk.org

SignalK is an open standard for transferring data on a boat. Interfaces for all well-known transmission protocols have since been developed around this idea:
NMEA2000
NMEA0183
homebridge
AWS IoT
VE.Direct
EmpirBus
MQTT
…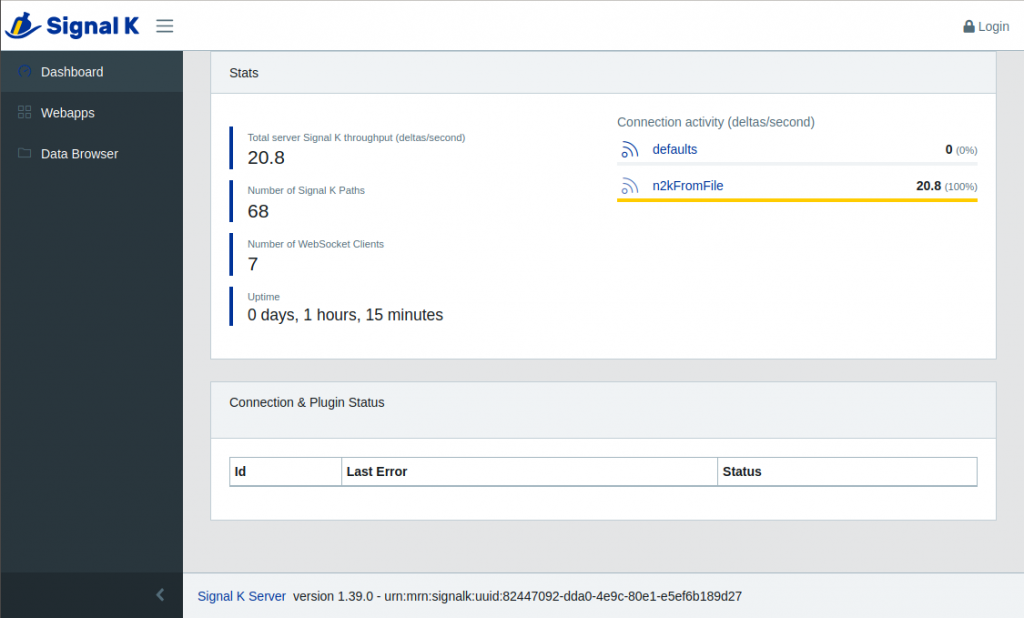 Fig: SignalK dashboard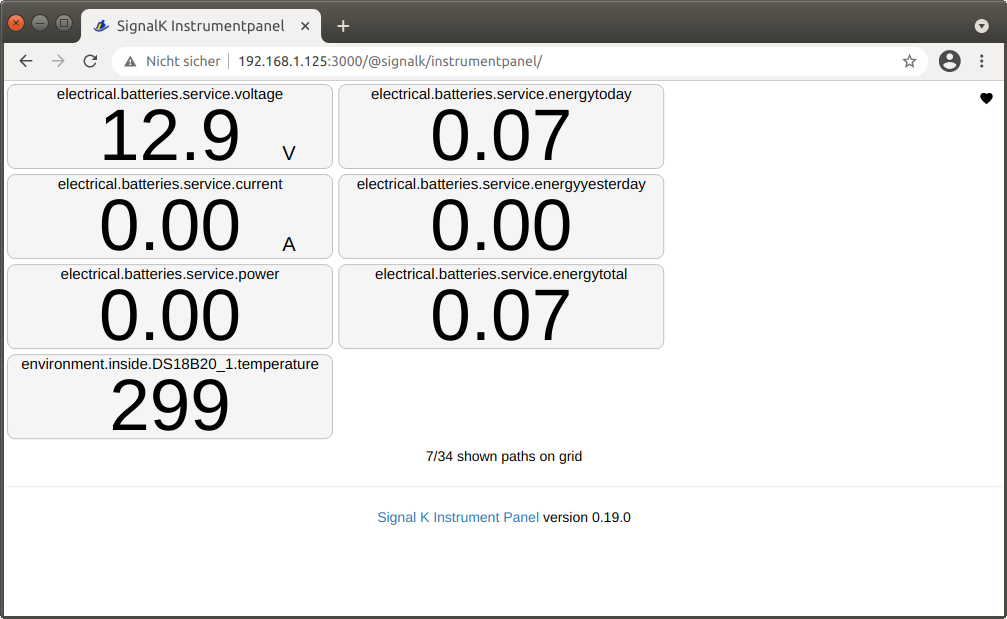 Fig: Instrument panel
The SignalK server is therefore perfectly suited for migrating old and new sensors onboard the ship.
But that's not all: A constantly growing number of actuators on board can also be operated.
Detailed documentation can be found here: https://signalk.org/specification/1.5.0/doc/
If you want to see how it works, you can watch this demo: http://demo.signalk.org/admin/#/databrowser