First of all, a few important notes that you should definitely pay attention to.
SensESP is a library that facilitates the integration of ESP8266 and ESP32 based sensors and actuators in a signaK network. The framework is based on PlatformIO and is mostly written in C++. Basically, recurring and important functions are mapped by the framework, so that programming and connecting your own sensors to SignalK is quite easy. Currently there are several well-documented examples of different sensors such as:
Tank sensor (10 ... 180 Ohm)
Temperature sensors (DS18B20, SHT31)
Temperature sensors with a thermopile sensor for higher temperatures up to 500 ° C
Voltage measurement 0… .15V
BME280 environmental sensor (temperature, air pressure, humidity)
Frequency counter (e.g. for wind speed, motor speed, shaft speed)
Heading sensor (9DOF)
GPS coordinates with speed and direction
Battery monitoring with INA219
Brightness sensor
Speed sensor
Relay control as output when measured values exceed limit values
The repository also contains a universal board for an ESP8266 to which various sensors can be connected.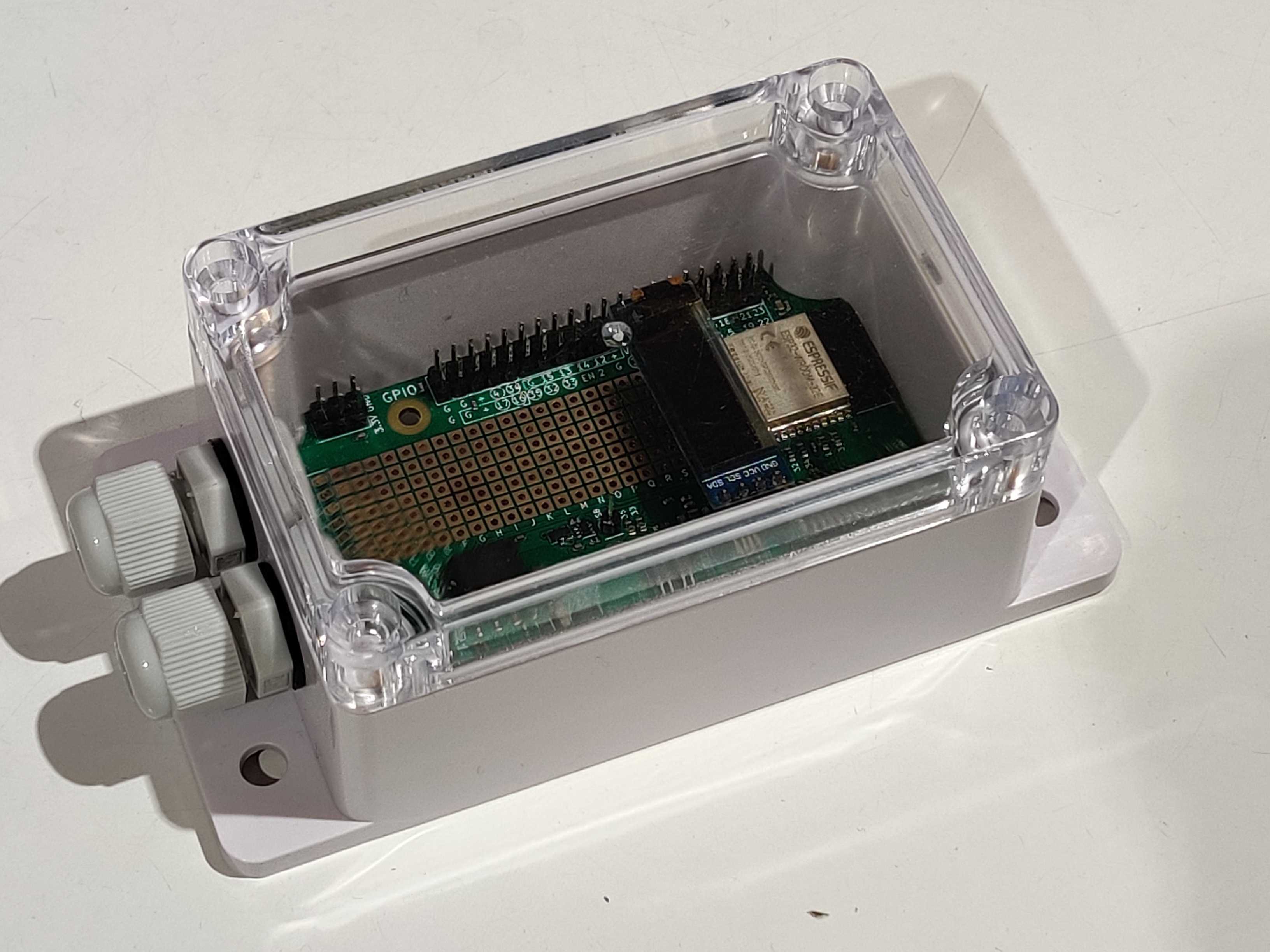 Here is a software example for a flow sensor:
#include
#include "sensesp_app.h"
#include "wiring_helpers.h"
ReactESP app ([] () {
#ifndef SERIAL_DEBUG_DISABLED
SetupSerialDebug (115200);
#endif
// create a new application for flow meter
sensesp_app = new SensESPApp ();
// setup the fuel flow meter on two pins
// ESP8266 pins are specified as DX
// ESP32 pins are specified as just the X in GPIOX
#ifdef ESP8266
uint8_t pinA = D5;
uint8_t pinB = D6;
1TP3 Telif defined (ESP32)
uint8_t pinA = 4;
uint8_t pinB = 5;
#endif
// setup flow meter
setup_fuel_flow_meter (pinA, pinB);
// start application
sensesp_app-> enable ();
});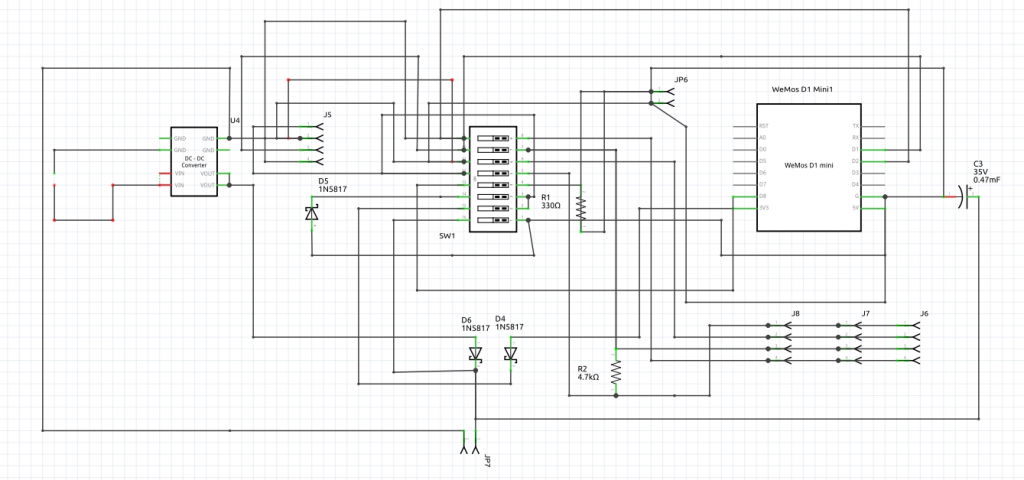 Example circuit diagram (Fritzing)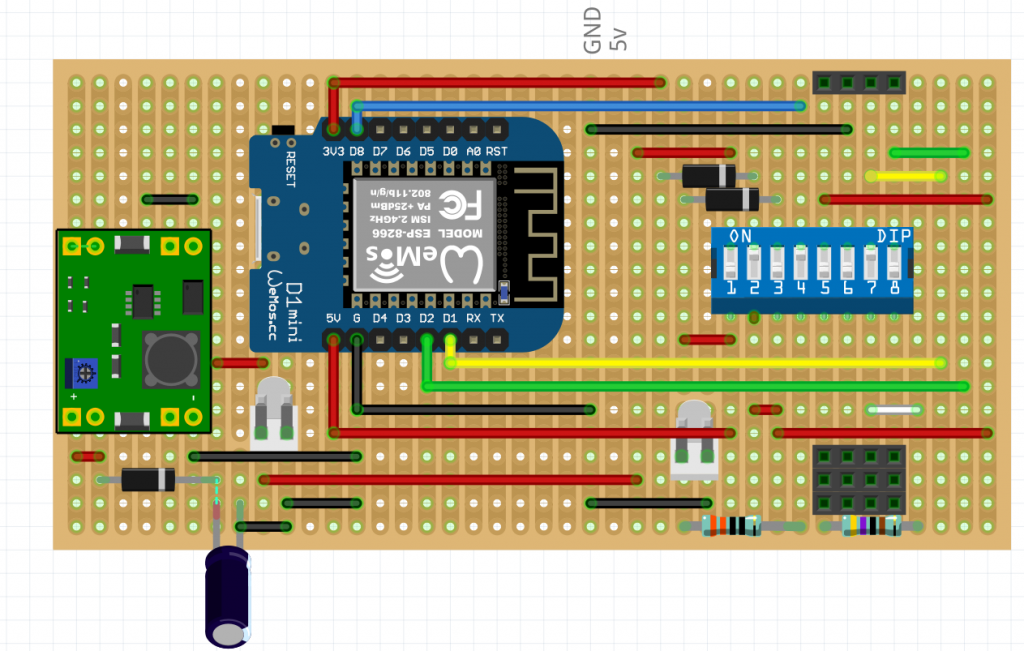 Realization on breadboard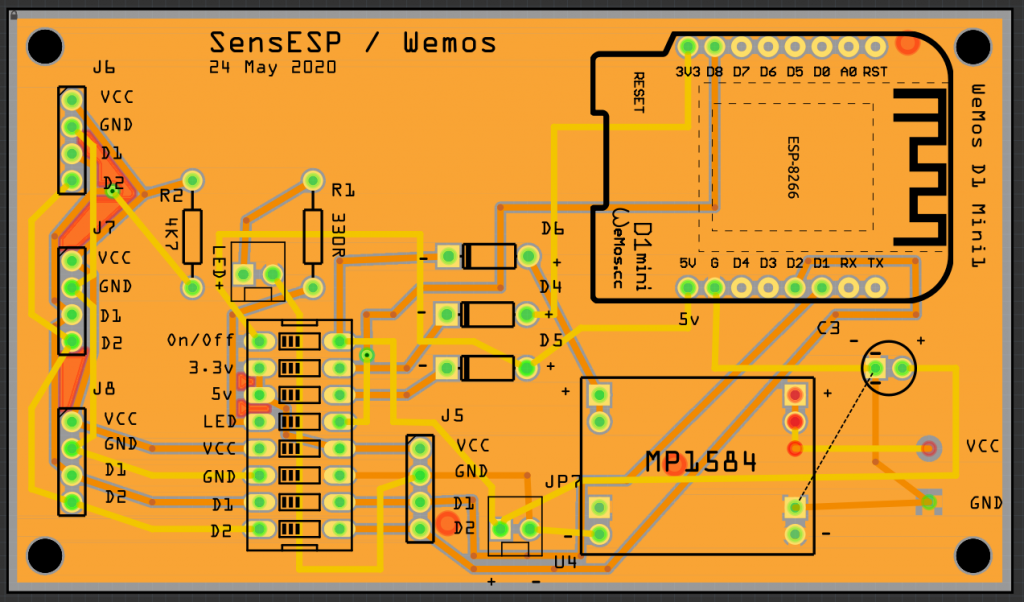 Realization as a circuit board (Gerber Files)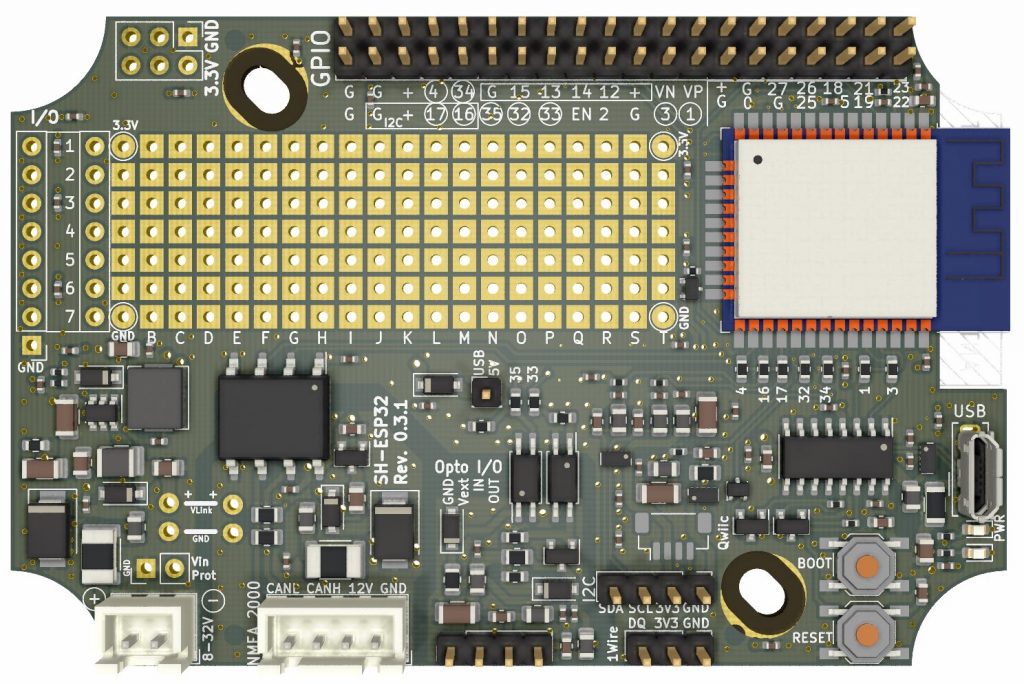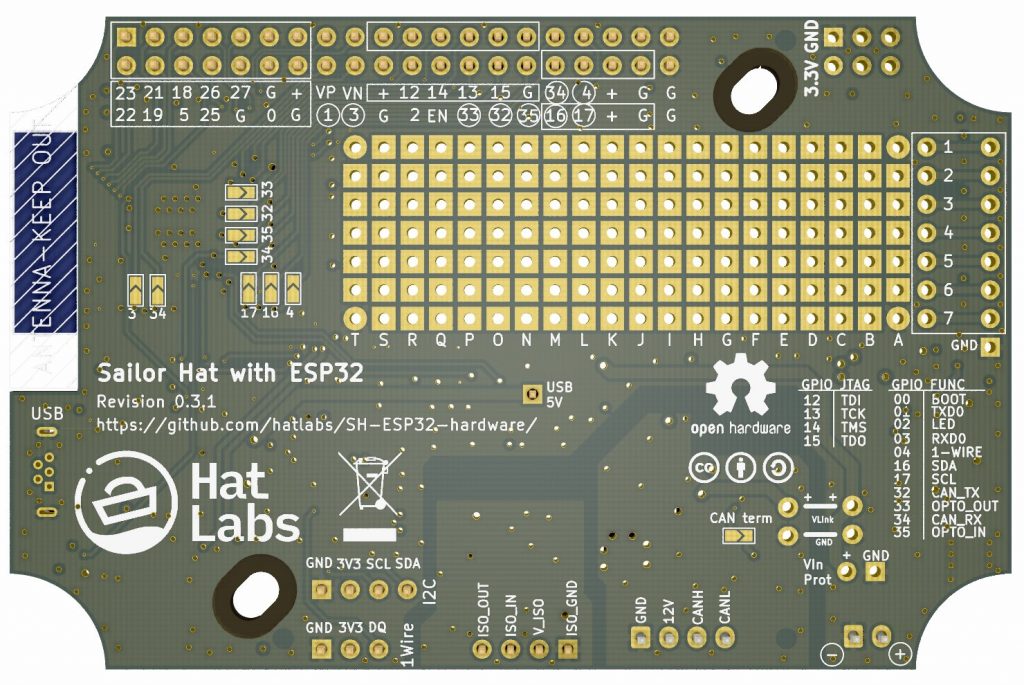 Here is a more professional one Board with ESP32 and breadboard for your own circuits
Order shop for the board: https://hatlabs.fi/?v=3a52f3c22ed6
Additional information
Examples: https://github.com/SignalK/SensESP/tree/master/examples
Sources: https://github.com/SignalK/SensESP
Thread (german sailing-forum) https://www.segeln-forum.de/thread/78521-sensesp-a-signal-k-sensor-development-library-for-esp8266-and-esp32/
Background stories: