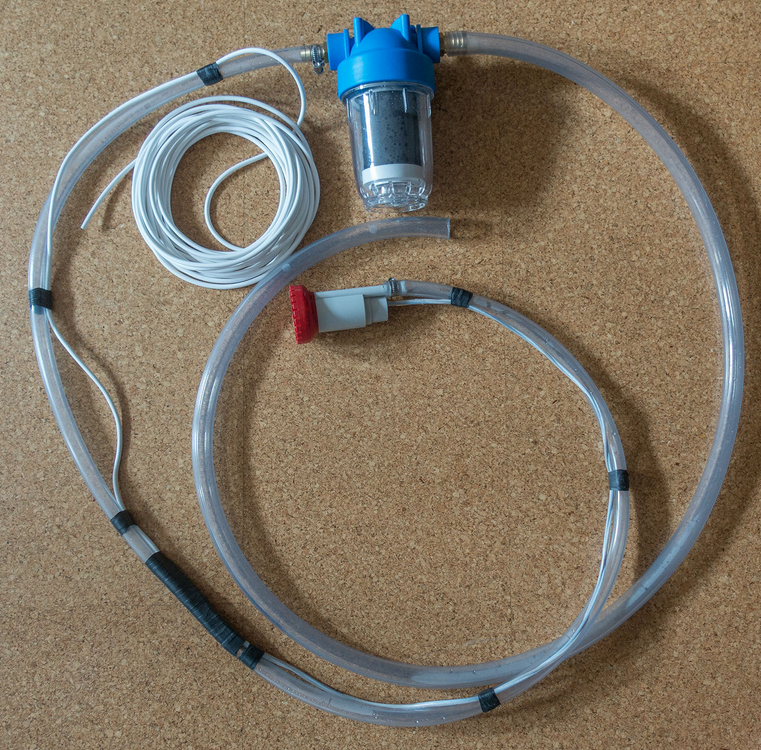 Source: www.linguine.eu
Caused by the corona crisis, many sailors could not use sanitary facilities and access clean water for showering or washing dishes. It was created in a Discussion in the sailing forum from PePeSail a solution for the water treatment of surface fresh water as found in inland areas in lakes or rivers. On the homepage www.linguini.eu he introduced the system in more detail. The aim should be to use simple means to treat the surface fresh water so that it can be used for simple applications. To get straight to the point, drinking water cannot be obtained with it, as biological residues cannot be removed to a sufficient extent. The single-stage activated carbon filter system draws in seawater with an electric pump and pushes it through an activated carbon filter. The filter system consists of only a few parts and can be easily accommodated inside the boat. The system has the following properties:
Activated carbon filter 0.3 µm to remove

chlorine
lime
Pesticides
Insecticides
Oil, gasoline, solvents
Taste impairment
Odor nuisance

Electric submersible pump with filter performance of 4 l / min
Simple hose system
The activated carbon filter does not protect against legionella
There is no drinking water
The filter could also be used to clean the bunkered drinking water, as the quality of the drinking water at jetties is often not too good.